Should you find yourself on Salem Street in Apex, you might mistake the quaint downtown for the set of The Andy Griffith Show.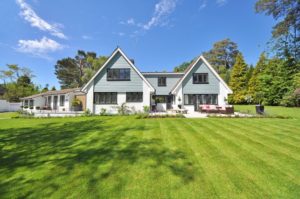 While you won't find Sheriff Andy Taylor, Deputy Barney Fife and the rest of the beloved TV characters strolling around town, you will find the same down-home atmosphere and scenic downtown setting. Historic brick storefronts beckon to passersby, colorful awnings flutter in the breeze and flower planters add a dash of color to old-fashioned lamp posts stationed every few hundred feet. There's even a Little Free Library perched on the corner of Salem and Saunders streets.
Like many Triangle-area communities that sprung up along the railroad, Apex has blossomed into a vibrant suburban community with hometown charm — and earned the #1 spot on Money Magazine's "Best Place to Live in America" list as a result.
Apex holds a special place in our hearts, and we love helping people find their dream homes in this area. Let us introduce you to our favorite  things to see and do around Apex.
Historic Downtown Apex
For history, culture, boutique shopping and upscale dining, look no further than the center of town. Aside from the modern stoplights and newer cars parked along the street, not much about Apex's historic downtown has changed since the early 20th century.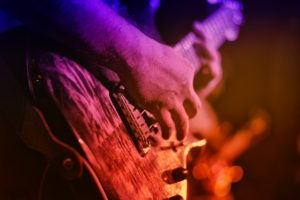 Located in the old Town Hall is the Halle Cultural Arts Center, which hosts everything from art classes to musicals to wedding receptions. Next door is the Salem Street Promenade, a small indoor shopping center that was once the Apex Mule and Supply Company.
Further down the street, dozens of local shops and restaurants beckon: The Provincial, a local take on fresh fine dining; Anna's, a popular spot for New York-style pizza; and Antiques on Salem Street, a treasure trove of yesteryear.
Beaver Creek Commons and Crossings
Craving the experience of big-city shopping and dining? Well, you don't actually have to drive to the big city. Just off of US-64 in Apex is a massive shopping area that gives Raleigh's malls a run for their money.
Beaver Creek Commons, accessible from Williams Street, is anchored by a Target and Lowe's Home Improvement. The adjacent Beaver Creek Crossings, accessible via a bridge over the highway, features a movie theater, HomeGoods, Burkes Outlet and an impressive selection of restaurants.
For those who want to get around without a car, the Beaver Creek Greenway meanders between the two shopping centers and adjacent neighborhoods. Give us a call at (919) 589-7110 and we'll help you find your dream home in this part of town.
Jordan Lake State Recreation Area
We can't talk about Apex without mentioning one of the Triangle's most popular outdoor getaways: Jordan Lake State Recreation Area. More than 1,000 campsites, 14 miles of hiking trails, and 7 sandy beaches make this reservoir the ultimate staycation getaway.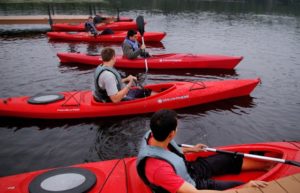 During the summertime, residents from Apex and surrounding communities flock to this massive lake to go swimming, sailing, fishing or wildlife watching (bald eagles and osprey are among the locals). In October, the park hosts Jordan Lake Heritage Day as a way of celebrating the area's natural beauty and local history.
Let Us Show You Around Town
We've only just scratched the surface. Apex has earned national acclaim for its small-town charm and big-city access, and it's best experienced in person. Give us a call at (919) 589-7110 and let us show you firsthand why you will love to call Apex your new home.