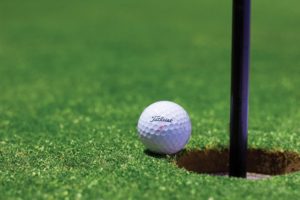 Since its settlement in the 18th century, Cary has transformed from a simple stop along the railroad to a destination in its own right.
Now, this burgeoning community of more than 160,000 residents is home to thriving tech companies (think SAS Institute and LORD Corporation), championship golf courses, dozens of must-visit festivals and a handful of professional sports venues.
We love living and working in this special town, partly because there's so much to see and do! Let us introduce you to the town of Cary and help you feel right at home.
Historic Downtown Cary
One can't begin to explore a growing 55-square-mile community without starting where it all began. In the heart of Downtown Cary, located at the crossroads of Chatham and Academy Streets, you'll see how the railroad truly shaped this town.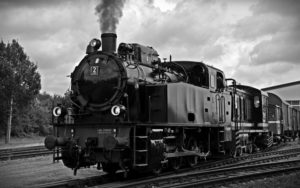 The Page-Walker Hotel (circa 1868) was originally built for passengers who were eager for a good night's sleep after traveling by train. Today, this landmark is a history and arts center and features a full calendar of classes, social programs and exhibitions. The building overlooks the tracks, where Amtrak passenger trains now ferry travelers across the country.
It's not just the Page-Walker Hotel that gives Cary its character. The town has breathed new life into historic buildings from the late 1800s and early 1900s.
Along Chatham Street, a marquee sign announces upcoming concerts and films at The Cary Theatre, recently restored to its 1940s glory. Visitors to Pharmacy Bottle + Beverage, located in an old drug store, spill out onto the patio seating and catch up on life. At Ashworth Drugs, high school students and longtime locals alike chow down on hot dogs and grilled cheese sandwiches at the old-fashioned soda fountain.
For those who love sightseeing, Academy Street is not to be missed. Thanks to recent revitalization efforts by the town, this section of Downtown Cary features improved sidewalks and crosswalks on both sides of the street, the pedestrian-friendly Downtown Park with an incredible fountain and the brand new (though historic-looking) Mayton Inn.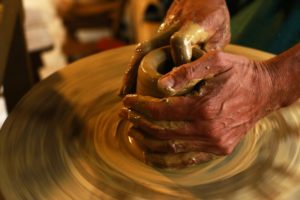 At the end of Academy Street stands the old Cary Academy building and new Cary Arts Center. Be sure to take classes or stop and admire the sculptures sprinkled around the complex — you're in for a treat either way.
Established Golfing Communities
Moving away from Downtown Cary, one can't help but come across Cary's prestigious golfing communities: Preston, Lochmere and MacGregor Downs.
While located in different parts of the town and developed at different times, all three neighborhoods boast an established luxury lifestyle. Not surprisingly, homes in Preston, Lochmere and MacGregor Downs are among the most coveted real estate options in Cary. Contact us and we can provide you with more information.
Big-City Shopping Destinations
Cary is often considered Raleigh's "little sister" because it offers plenty of big-city amenities. The association to North Carolina's capital is right on the money when it comes to shopping and dining in Cary.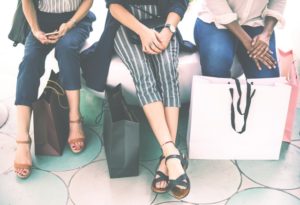 Cary Towne Center mall has been a local landmark since its predecessor opened in the late 1970s, and it's now home to the Triangle's only Dave & Buster's and much more. Just down the street, the Crossroads shopping area (which consists of Crossroads Plaza and Centrum at Crossroads) boasts dozens of national restaurants and retailers in a convenient location — right off of I-40 and US-1.
New Construction in Growing West Cary
In a town praised for its excellent schools, big-city amenities, and small-town charm, it comes as no surprise that new construction is booming.
In the West Cary area, specifically, developers are building brand new communities between NC-55 and the edge of Wake County. A handful of homes even boast Cary addresses with a Chatham County location.
We're happy to provide you with information about these up-and-coming neighborhoods and new construction homes. Just give us a call or check out these new homes for sale in Cary.
Let Us Show You Around Town
We've only just scratched the surface. Cary is a town packed with hidden gems, tight-knit neighborhoods, and incredible homes, and it's best experienced in person. Give us a call at (919) 589-7110 and let us show you firsthand why you will love to call Cary your new home.