More than two centuries after the city grid was drawn on a piece of paper, Raleigh has made a name for itself as a thriving city filled with friendly people. (In 2017, WalletHub named Raleigh among the "Most Caring Cities in America." High praise, indeed!)
It's not hard to see why people love living here. Hundreds of acres of parkland, excellent public and private schools, innovative universities, dozens of museums, a professional hockey team, jobs in state government and high-tech startups — this city has it all!
Raleigh holds a special place in our hearts, and we love helping people find their dream homes in this area. Let us introduce you to our favorite spots around Raleigh.
Downtown Raleigh
In the late 1700s, when Raleigh was little more than forests and farmland, surveyor William Christmas envisioned a city grid of criss-crossing boulevards centered around a grassy lawn. This plan isn't hard to imagine: it's what you see when looking at a map of Downtown Raleigh.
Capitol Square and Neighboring Museums
At the center of the city is Capitol Square, the site of the North Carolina State Capitol and dozens of commemorative statues. Majestic oak trees growing out of the lawn provide plenty of shade to visitors exploring the square, and it's easy to see where Raleigh got the nickname "City of Oaks."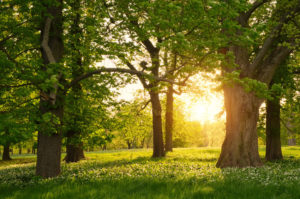 Surrounding Capitol Square are countless museums, historic buildings, eclectic shops, upscale restaurants and popular nightlife spots that make the downtown area unique.
Take a few steps north and you'll find yourself at the North Carolina Museum of History and North Carolina Museum of Natural Sciences (you can't miss the giant globe on Jones Street). Venture south and you'll wind up on Fayetteville Street, Raleigh's "Main Street" and a central locale for city-wide festivals.
Historic Neighborhoods Inside the Beltline
To the east and west of Capitol Square are Raleigh's oldest neighborhoods, which are among the most coveted communities "inside the Beltline" — that is, within the I-440 loop around the downtown area. Take a look at these "inside the Beltline" homes for sale and you'll understand why they're so desirable.
North Raleigh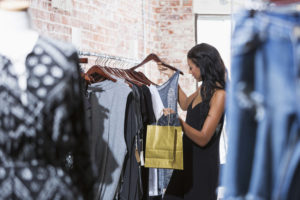 Raleigh isn't just known for its vibrant downtown. If you prefer a slower pace to life, all you have to do is drive north. Located above I-440 and roughly in between Glenwood Avenue and Capital Boulevard, North Raleigh combines the convenience to Downtown with the comforts of the suburbs.
For shopping and dining, Triangle Town Center, Crabtree Valley Mall and North Hills are not to miss. If it's outdoor adventure you're after, be sure to hike around Shelley Lake or along the nearly 30-mile Neuse River Trail.
Let Us Show You Around Town
We've only just scratched the surface. Raleigh is a city filled with treasures, from established country clubs to incredible parks, and it's best experienced in person. Give us a call at (919) 589-7110 and let us show you firsthand why you will love to call Raleigh your new home